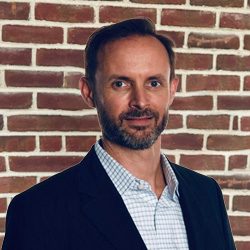 Chiropractor
BRIAN BOYD, D.C.
Dr. Brian Boyd is a second-generation Chiropractor who has had a lifelong passion for Chiropractic, Acupuncture, and Traditional Chinese Medicine. He received a Bachelor of Science in Biology and Pre-Medicine from the University of Illinois - Champaign.
He went on to attain an additional Bachelor of Science in Human Biology and a Doctorate of Chiropractic from the National University of Health Sciences. Dr. Boyd has been certified in Applied Kinesiology, Acupuncture/Meridian Therapy, and Active Release Techniques. Dr. Boyd's approach is very personal and holistic. He utilizes both traditional and alternative testing methods to evaluate complex health problems. Along with musculoskeletal injuries, Dr. Boyd specializes in hormonal imbalance, digestive problems, food allergies, and nutrition. Dr. Boyd believes physical health is the foundation for a successful and happy life.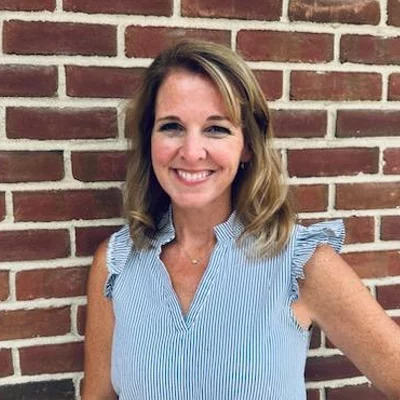 CHIROPRACTOR
MICHELLE MCPOLIN BOYD, D.C.
Dr. Michelle McPolin Boyd graduated from Indiana University Bloomington with a Bachelor of Science in Kinesiology. She continued her education at the National University of Health Sciences and attained a second Bachelor of Science in Human Biology, a Doctorate of Chiropractic, and became certified in Acupuncture/Meridian Therapy.
She then opened the first office of Back in Balance Chiropractic & Acupuncture Centers at Oasis Women's Fitness in LaGrange Park in 2002. Back in Balance recently moved to their new location on 1/1/2012 behind Panera Bread in the Village Market and is delighted to have more space and be able to offer Massage therapy.
Dr. Michelle uses a combination of holistic techniques to provide individualized care to her patients to help them achieve optimal health. She has also been certified in Active Release Techniques, Applied Kinesiology, Biocranial Techniques, Cosmetic Acupuncture, and as a Health Fitness Instructor by the American College of Sports Medicine. Outside of loving her profession, Dr. Michelle enjoys spending time with her family, reading & running.
CHIROPRACTOR
EUMI A CHANG, D.C.
Dr. Eumi has a B.S. in Psychology from the University of Illinois at Urbana-Champaign. She has a Doctorate of Chiropractic Sciences from the University of National Sciences.
As a daughter of an internationally renowned Tae-Kwon-Do master, she trained extensively, attaining the level of 4th Degree Black Belt. It was through her exposure to martial arts that she first gained exposure to chiropractic care and Eastern medicine. Consistent with his martial arts philosophy, her father, Master Chang advocated alternative medicine as a preferred means of treating physical ailments experienced by himself, his family, and his students.
With such early exposure to alternative medicine, as a child, Dr. Chang realized that she wanted to be in this field. As she grew and gained knowledge of the medical profession, she began to understand the benefits of holistic care (in which the whole patient is recognized and treated as opposed to just individual symptoms) and has dedicated her time and energy to becoming a better holistic practitioner. Using this holistic care approach, she develops customized treatment plans designed to meet the unique needs of each patient.
OFFICE HOURS
---
Monday
8:30am - 12:30pm
2:00pm - 6:00pm
---
Tuesday
9:00am - 12:00pm
1:30pm - 6:30pm
---
Wednesday
8:30am - 12:30pm
2:30pm - 6:00pm
---
Thursday
9:00am - 12:30pm
1:30pm - 6:30pm
---
Friday
8:30am - 1:00pm
2:30pm - 5:30pm
---
Saturday
8:00am - 12:00pm

---
Sunday
Closed

Back In Balance Chiropractic & Acupuncture Center