Massage Therapy in Western Springs IL

Reap the benefits of massage in Western Springs IL.  Massage Therapy and Chiropractic Care are complementary treatments for pain management here at Back In Balance Chiropractic & Acupuncture Center. Issues such as low back pain, pain caused by poor posture, and sore or tense muscles can be alleviated with Massage Therapy. Therapeutic massage is aimed at relieving pain and tension caused by stress to the body, whether that stress is physical or emotional.
Massage Therapists take into account posture, gait, and holding patterns to reveal the cause of muscular pain and treat the affected areas. Techniques are used to release tension in muscle fibers, and bring the muscle back to a comfortable resting position. Stretching is utilized along with massage techniques to help stretch tight muscles and fascia, a connective tissue that covers every muscle and bone, and connects the body from head to toe.
Massage can help bring stress relief and pain relief to an individual, bringing the body and mind back in balance.
Deep Tissue Massage:
30 minutes - $50
60 minutes - $90
90 minutes - $125
---
Swedish Massage:
30 minutes - $50
60 minutes - $90
90 minutes - $125
---
Esalen Massage:
30 minutes - $50
60 minutes - $90
90 minutes - $125
---
Sports Massage:
30 minutes - $50
60 minutes - $90
90 minutes - $125
---
Back In Balance Combo:
30 minutes - $50
60 minutes - $90
90 minutes - $125
---
Lymphatic Drainage: 
30 minutes - $50
60 minutes - $90
90 minutes - $125
---
Prenatal Massage: 
30 minutes - $50
60 minutes - $90
90 minutes - $125
Back in Balance Combo Massage: This combination massage gives the therapist enough time to cover the entire body. The massage will use a combination of Swedish techniques for overall relaxation, and Deep Tissue techniques to focus on specific areas of soreness to alleviate pain. This a great massage if you are active or have some areas of chronic pain, but would also like the full body relaxation of a Swedish massage.

Swedish Massage: This traditional European massage encompasses the entire body. It is designed to relax the body while increasing circulation and invigorating and energizing the mind and spirit. This is a great massage to increase circulation and bring you to a deep level of relaxation.

Deep Tissue Massage: This traditional therapeutic massage focuses on particular areas of pain for the client. It is generally not a full body massage, as the therapist will focus on the needs of each particular client. It is designed to loosen up muscles and connective tissue by using a deeper pressure on specific areas of pain or discomfort. This is a wonderful massage if you have chronic areas of pain or if you are in pain from sports or activity. The pressure does tend to be a bit more than your average Swedish massage, as your therapist will be affecting deeper layers of tissue.

Sports Massage: This energizing massage integrates Deep Tissue techniques to loosen up muscles and connective tissue in conjunction with a variety of deep stretches. This is a great massage for active individuals and can be beneficial both before and after physical activity. This is a great treatment if you are physically active and want to increase your performance and flexibility, while still receiving the benefits of relaxation and increased circulation of a Swedish massage.

Esalen Massage: This relaxing technique uses strokes that synchronize with the music that is playing to maintain deep relaxation. This massage does integrate energy work, and is meant for you to leave feeling both deeply relaxed and mentally energized. If you like receiving Swedish massages, but want to try something new, this is the massage for you. Esalen massage will bring you to a deep level of relaxation. Your therapist will use a variety of Swedish strokes, but will also bring more a flow into the massage. It is not broken up part by part like a normal massage, so all of the strokes flow together to leave you feeling energetically balanced as well.

Cranialsacral: Craniosacral therapy is a holistic healing practice that uses very light touching of the skull and sacrum to balance the craniosacral system in the body, which includes the bones, nerves, fluids, and connective tissues of the cranium and spinal area. Craniosacral therapists can most easily feel the CSR in the body by lightly touching the base of the skull or the sacrum. During a session, they feel for disturbances in the rate, amplitude, symmetry, and quality of flow of the CSR. A therapist uses gentle touch to assess and balance the flow of the cerebrospinal fluid. Once the cerebrospinal fluid moves freely, the body's natural healing responses can function.

Reiki: Reiki is a form of energy therapy that uses simple hands-on and visualization techniques, with the goal of improving the flow of life energy in a person. Reiki practitioners are trained to balance the client's energy flow on the physical, emotional, and spiritual level. Reiki therapy is used to reduce stress, stimulate the immune system, increase energy, and relieve the pain and symptoms of health conditions. Practitioners have reported success in helping patients with acute and chronic illnesses, from asthma and arthritis to trauma and recovery from surgery. Reiki is a gentle and safe technique, and has been found to be very calming and relaxing.
---
Meet The Massage Therapists in Western Springs IL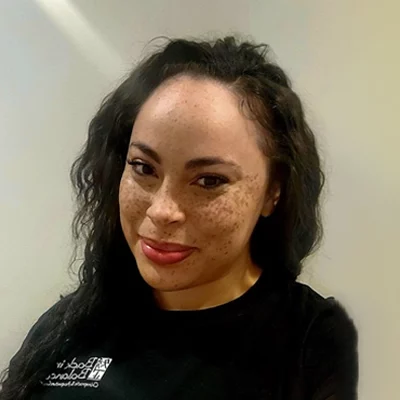 Massage Therapist
Cathie, L.M.T.
Cathie is a passionate licensed massage therapist. She has been with the Back in Balance family since 2015. She began interning at Bemidji State University training room, working with student athletes and staff, where she found her passion for sports and injury massage.
Cathie became a massage therapist in the medical setting because she wanted to help make a positive difference in people's lives by helping people manage their acute and chronic pains with massage therapy, while also reducing injuries and improving their range of motion, as well as helping balance their emotional well-being for a better quality of life. She loves customizing her massages, using different tools and techniques to cater to an individual's needs. Her strong points are dealing with shoulder and hip issues as well as headaches. She always enjoys keeping up with new advancements in her field to improve and strengthen her skills and knowledge in massage.
Some modalities she is trained in include:
Swedish Massage
Deep Tissue Massage
Aromatherapy
Myofascial Release
Sports Massage
ART
PRT
Passive & PNF Stretching
Trigger Point
Lymphatic Drainage
Hot Stone
Cupping Therapy
Prenatal Massage
Tuesday
1:30pm - 6:00pm
---
Wednesday
2:30pm - 6:00pm
---
Thursday
1:30pm - 6:00pm
---
Saturday
8:00am - 12:00pm
Massage Therapist
Steve, L.M.T.
Steve has been employed at Back in Balance since January of 2018. His passionate and unique approach of providing massage care blends several modalities into a comfortable deep tissue massage.
Steve will also incorporate Cupping, Gua-sha, Massage Gun, and even Reiki when he feels it is necessary. One of Steve's proud accomplishments throughout his career is being named One of 20 massage therapists chosen to work at the Chicago Marathon every year in the VIP/Elite post-race massage tent.
Monday
8:00am - 12:00pm
2:00pm - 7:00pm
---
Wednesday
8:30am - 12:00pm
---
Friday
2:30pm - 6:30pm
OFFICE HOURS
---
Monday
8:30am - 12:30pm
2:00pm - 6:00pm
---
Tuesday
9:00am - 12:00pm
1:30pm - 6:30pm
---
Wednesday
8:30am - 12:30pm
2:30pm - 6:00pm
---
Thursday
9:00am - 12:30pm
1:30pm - 6:30pm
---
Friday
8:30am - 1:00pm
2:30pm - 5:30pm
---
Saturday
8:00am - 12:00pm

---
Sunday
Closed

Back In Balance Chiropractic & Acupuncture Center