BODY BALANCE WEIGHT LOSS
IN WESTERN SPRINGS
There are thousands of people in Western Springs struggling with weight loss. Most have tried just about everything with little long term success. If you stop and think about it … is losing weight a one size fits all thing? At Back in Balance Chiropractic & Acupuncture Centers - Western Springs we realize that every patient is different, and we work hard to make sure you achieve the results you're looking for.
Current State of Health
Devastating Facts About Our Health in 2022 Western Springs
Heart Disease

Heart disease is the leading cause of death in America at 25 percent, followed closely by cancer at 23 percent, both preventable through natural means.

Childhood Obesity

Obesity among children now reaches 20%, 34% in adults. We will have our first generation of children whose life expectancy is less than their parents.

Diabetes

Diabetes in adults has gone from 4% to 30% even though virtually all cases of type II diabetes are reversible.

Gastric Bypass

The truth is 95% of all diets fail and 35% of gastric bypasses fail long-term. Weight loss is not something you have to do alone and it does not have to be a challenge!
Many individuals who struggle with weight loss in Western Springs, especially those who have failed at losing weight in the past, have difficulty because of various factors that act as weight loss blockers. Removing these weight loss blockers and finding a healthy balance between exercise, food and happiness is the key to lasting weight loss. Let us here at Back in Balance guide you with the Body Balance Weight Loss Protocol in Western Springs!
Unknown Hormonal Imbalances

Unknown hormonal imbalances can be a major contributing factor in the inability to lose weight, especially in middle age and older females. It is estimated that up to 50 percent of Americans suffer from some form of sub-clinical hormonal imbalance, but most have no idea!

Environmental Stressors

Environmental stressors from synthetic substances such as alcohol, cigarettes, household cleaners, medications, and food preservatives block weight loss at the cellular level and can even increase your cravings for bad foods!

Emotional and Psychological Reasons

Emotional and psychological needs play a small or potentially large role in the way everyone eats. For some the emotional attachment to food is much stronger and fulfills a sense of certainty and comfort. Some even blame themselves for not having more willpower but for the majority of us this association is controlled mainly by the food we eat!
FREE Weight Loss Consultation
Why The Body Balance
Weight Loss Program Works
Our Medically Developed, Physician Supervised Weight Loss Protocol will Help You Reach Your Dieting Goal… and Teach You How to Maintain a Stable Weight After the Program has Ended.
Here's what you can expect at Back In Balance Chiropractic & Acupuncture Centers:
Primarily promotes fat loss while supporting muscle mass – ketogenic state of fuel burning.
Resets your body's metabolism and it's insulin response to sugar/carbs.
Achieving a healthy weight & BMI may provide health benefits for high blood pressure, cholesterol, type 2 diabetics, decreased inflammation and joint pain, higher energy level and endless health benefits
Weekly coaching sessions until Phase 1 goal met and then continued coaching and guidance for the first year.
After losing your excess pounds in Western Springs or Willowbrook, you'll have learned how many calories you burn in an average day, what food combinations to steer clear of and how to avoid weight gain while still enjoying the foods you love.
Call to set up consultation with our health coach Mia today! (708) 588-8270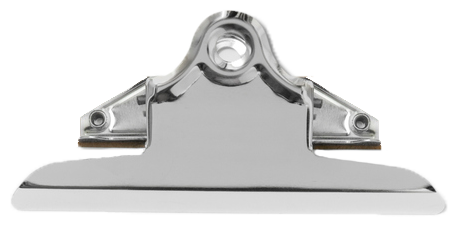 OUR HOLISTIC, MULTI-FACETED APPROACH
The holistic approach of the Body Balance Weight Loss program is why it truly works!
How many times have you seen that headline? Well, here at Body Balance we're not about catchy headlines, our constant focus is on results. In the end the results from past participants of the weight loss program are all that is needed to show that we have something really special here. You can view our fantastic weight loss results and see for yourself but first let me tell you why this program really works and how it is different than anything else out there!
We built this program by studying the common and not so common causes of weight gain and difficulty with weight loss and maintaining weight loss. We found too many programs place all their focus on restricting calories, reducing one major food group or relying on some new drug or state of the art supplement. Furthermore, most programs require too much concentration from the participant early on and have little to no personalization. This is a big program because not everyone loses weight the same way! Eating less and exercising more does not work for everyone!
We sat down and poured over the new and old research regarding weight loss and determined the key factors involved in gaining or losing weight and maintaining results. From this we designed a weight loss program that addresses each of these key factors which allows us to personalize the program to meet participants individual weight loss needs! We found that the top 7 reasons why Americans gain weight or have difficulty losing weight and maintaining weight loss were both simple and complex. Here are the top 7 reasons why people struggle with weight loss and maintaining results:
Unknown hormonal imbalance
Environmental stressors
Emotional and psychological needs
Not exercising right or not exercising at all
Unable to regulate appetite and cravings
Worrying too much about decreasing fat and restricting calories
Not in the right place mentally
Most weight loss programs attempt to address two, maybe three of these problems but really only fully address one. At Body Balance Weight Loss we are confident, and our results show, that we have built a program that addresses all of these factors!
Call to set up consultation with our health coach Mia today! (708) 588-8270
FREE Weight Loss Consultation
OUR SUCCESS, YOUR SUCCESS
What Makes Our Weight Loss Program Successful?
Personalization and addressing the 7 reasons why Americans gain weight and struggle with weight loss is what makes our program unique, this page will explain the various parts of the program that make it so successful. In order to address the 7 main reasons for weight issues we had to create a program with multiple parts which, progressed in a logical order that was both simple and customizable to the participant. In doing so we came up with 5 areas of focus which encompass virtually all key factors of successful weight loss:
Metabolism
Appetite
Mentality
Hormones
Fitness
We determined that if someone could make a lasting change in only these 5 key areas that they could easily lose weight and maintain the weight loss. Furthermore, placing emphasis on the most troubling areas per individual enabled us to personalize the program and increase effectiveness. Our priority throughout the program is to maintain a customized or personalized element which is why I always tell the participants that they are making the decisions regarding the direction of the program. This is very important because when participants are forced to comply with the same plan and not given any say, follow-through drops very quickly. In order to treat those 5 key areas the program itself consists of 5 "key choices."
Whole Body Expert Analysis
Total Detox Purification
Coaching, Education, and Motivation
Appetite and Metabolism Modification
Exercise Smarter, Not Harder
Through these 5 "key choices" weight loss is achieved, and you decide how much emphasis is placed in each to maximize your results! It does not get any more personalized than that!
Call to set up a consultation with our health coach Mia today! (708) 588-8270
COLLEEN M. – Dr. Michelle Boyd's mom
Colleen was the pioneer patient for the Ideal Protein Program at Back in Balance. Colleen is Dr. Michelle's mom and had a very motivating reason to begin doing the program. Colleen was diagnosed with type two diabetes five years ago and was devastated by the prognosis of this disease. As many of you know, diabetes is a degenerative disease that can lead to many serious health issues as time goes on which can be life-threatening. Colleen very much wanted to take charge of her health and knew weight-loss and a change in diet was the only way she could make that change. The Ideal Protein program with it structured and easy to follow protocol, seemed like a great start.
4 1/2 months later, Colleen has met her goal! She has lost 35 pounds, her BMI is 23.8, in the healthy range, which is a measure of body fat based on your weight in relation to your height. The most exciting part of her success story is that her hemoglobin A1c is now 5.4%, which means that she no longer has diabetes! The level of hemoglobin A1c in the blood is measured as a means of determining the average blood sugar concentrations for the preceding two to three months, and is the gold standard of determining the diagnosis of diabetes and its progression. We are so proud of Colleen and her success and paving the way for a phenomenal nutrition and weight loss program for Back in Balance!
Thank you Colleen!
We have helped numerous patients lose weight, regain an active lifestyle, and get back to their favorite activities, all without surgery. Our program uses advanced, whole-body solutions to help you lose weight, fast. We are proud to share our success with you.
Dr. Michelle McPolin Boyd - Program Director
I am the owner and a Chiropractic Physician/Acupuncturist at Back in Balance for the past 20 years. We have been utilizing this protocol to help patients lose weight and get healthy for the past 4 years.
The Body Balance program's unique low carb, low fat, high protein ketogenic diet is the MOST effective diet I have ever done. The science behind the protocol is amazing because, it truly resets your metabolism and insulin response to sugar/carbs by burning your fat for fuel. You lose fat/weight and maintain your lean muscle. I was finally able to do the protocol after I had my 4th baby. I lost 8lbs, and went from 25% body fat to 20%! But more than anything, I felt amazing, I had more energy, was sleeping better, felt calmer and happier. Where ever you are in your state of health, Body Balance can help you get your health back!
Mia Bartels - Health And Wellness Coach
My Name Is Mia Bartels and I have been working in the health and wellness industry for over 30 years. As a licensed esthetician, I have always thrived on helping people feel better about themselves.
I had amazing success when I chose the program for my weight loss journey which is what inspired me to want become a coach and be able to help others. I lost 25 lbs in 2018 and I have kept it off! Even though life sometimes gets in the way, I always go back to the principles of the Body Balance Protocol to get back on track! I have thoroughly loved coaching at Back in Balance and I am always inspired by the success that my clients have on this amazing program. When you have decided to make the commitment to yourself to regain your health, we are here to help you achieve your goals!
AFTER TREATMENT, MANY CLIENTS EXPERIENCE:
Improve your overall health and regain your vitality for life.
Our program is designed to get you results that last.
Medication and surgery don't have to be the answer.
Stop wasting time with plans that don't work and get your life back!